Our Management Team
Peter J. Weston, Managing Director
My career began as an apprentice electrician working alongside my father, where I gained valuable knowledge for operating a successful electrical contracting business. Taking the role of Managing Director in 1989, my aim is to continue to build on our success and hope to pass the family business onto the next generation of Westons
Dewi Jones, Business Development Director
After completing my 5 year NVQ apprenticeship with Fred Weston Ltd in 2001 I worked as an Electrician for 2 years before progressing to become a JIB graded Approved Electrician. I then progressed into several office- based roles where I gained experience in project co-ordination, site management, CAD Drafting and estimation. I returned to Fred Weston Ltd in 2008 where I furthered my experience in management of our larger projects. In 2019 I progressed to become the business development director where my primary role is securing new business as well as maintaining the already strong relationships we have with our current major clients. I am also responsible for the development of our projects from initial design stage right through to completion and handover. I am also responsible for ensuring they are brought in on time and on budget whilst remaining fully compliant and installed to the highest possible standards.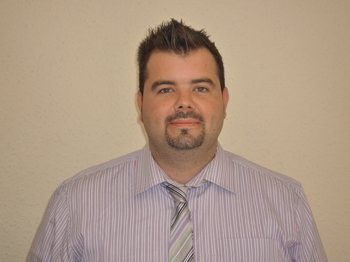 Mark Roberts, Operations Director
Having successfully completed a BSc (Hons) Degree in the University of Manchester in 2003, I decided upon a career change and started as an apprentice electrician with Fred Weston Ltd in 2004. In 2007 I reached final of the prestigious MK apprentice of the year award and later that year completed my apprenticeship. I gained valuable knowledge as an electrician and moved into an office-based role within Fred Weston. Within my current role as operations director I oversee the day to day running of the business operations and head up our small works and reactive maintenance department which carries out works for some of our most important Public Sector clients as well as our private clients. I also work along side our Business Development Director in securing some of our major bids for projects.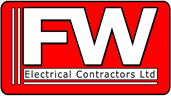 Chris Weston, Company Secretary
I joined Fred Weston Ltd in 2005 as the third generation of Westons to work for the company. My current role is to handle the day to day administration of the office, assist with the administration of the larger contracts and also assisting the two directors with their day to day works. I also direct all new enquiries received via phone and e-mail and pass them on to the appropriate person. My aim is to eventually progress to being an electrical estimator.